Samir Shah
Mission statement:

My mission is to provide honest and transparent fee-based wealth management services to professionals and small business owners. I help my clients achieve their long-term financial goals and by ensuring that their interests always come first.

Who am I? What I do?

I am a Senior Investment Advisor at TD Wealth Private Investment Advice and hold the Chartered Financial Analyst (CFA) designation.

After working as a medical doctor (obstetrics and gynecology) for 22 years, I decided to follow my passion for investment management. I brought significant soft skills from my work in the medical field – identifying issues, analyzing situations, deciding on the best course of action, setting up protocols to deal with occasional emergency situations and taking appropriate action in a timely manner without being hindered by emotions, in the best interest of the client.

I understand the importance of having a disciplined approach for wealth management in general and investment management in particular.

I work closely with my clients to identify their financial goals, and then I assist in establishing a process for achieving those goals. While my clients deal with other important things in their lives, I keep tabs on those goals to ensure that the process continues to be executed with discipline.

Long term success of any plan requires review of the progress. I ensure that we conduct periodic reviews, and adjust the plan as necessary. In special circumstances, I bring in TD specialists who offer advice on specific situations such as,

· Tax mitigation
· Business succession
· Charitable giving
· Insurance and estate planning.

As a lifelong student of markets, I have designed a very disciplined investment management process that goes beyond asset allocation. While constructing the portfolio, I customize the portfolio for each individual client based on their risk profile and return requirement.

As an investment professional, I understand the importance of risk management. Diversification is an important component to reduce portfolio risk. In addition to creating diversification through traditional asset classes, sectors, geographies and currencies, I also use strategies such as reversion to mean, growth/value/momentum factors, trend following and options contracts where warranted, to diversify the portfolio and manage risk.

I have lived through it myself and therefore fully understand the life of a busy professional. I believe that sound knowledge, integrity and trustworthiness are of paramount importance, whether it is financial or medical advice. Having confidence of entrusting their wealth in capable hands, in a disciplined process which encompasses investment management, retirement planning and estate planning is what my clients told me they desire, that way, they can spend their time on things they like the most.

Outside of the office, I enjoy reading and being in trails, lakes and mountains.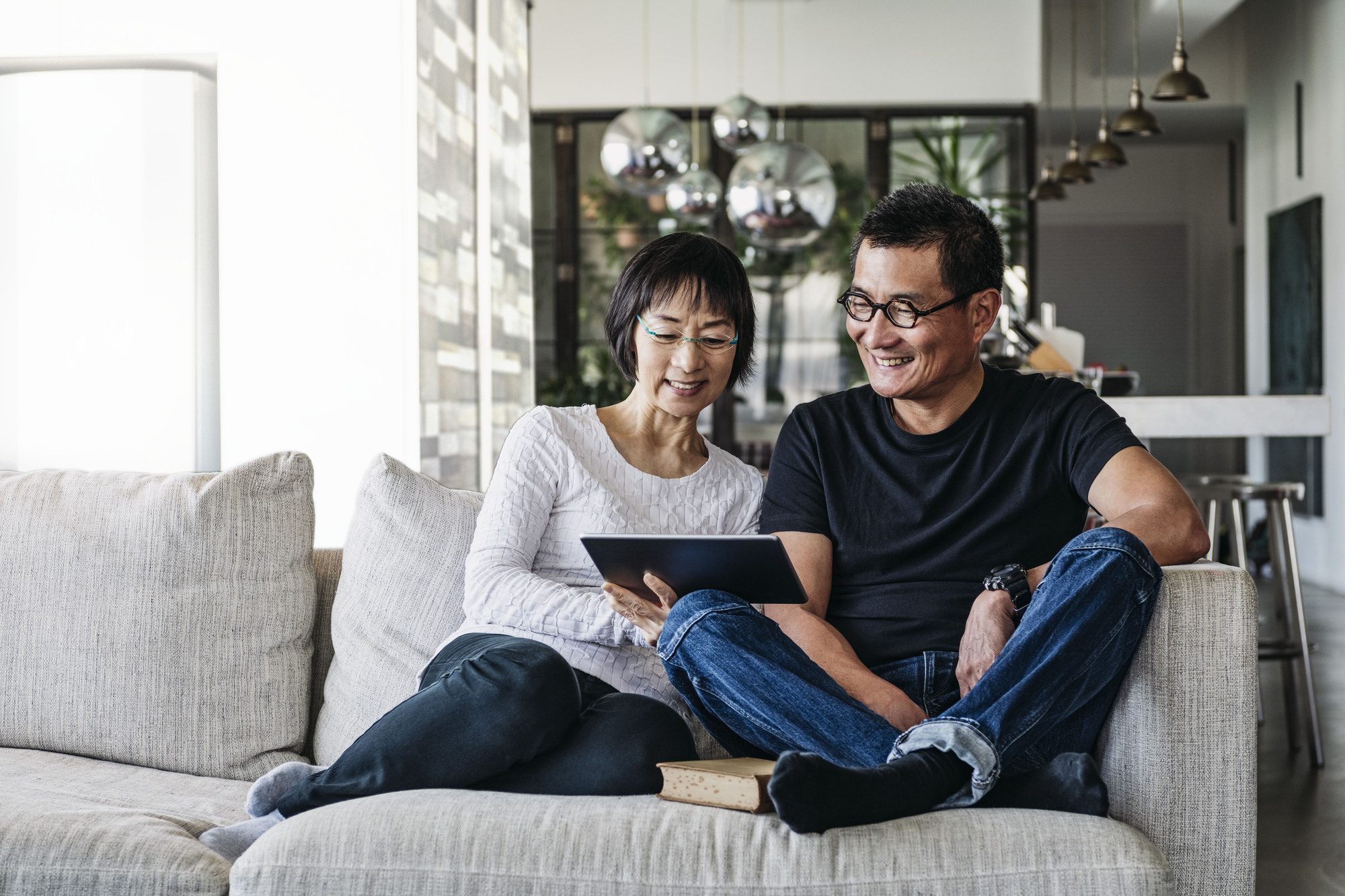 Your Goals, Our Priorities
We will work together to help you manage, grow, and protect your wealth. Our tailored services are designed to help meet your unique goals and priorities - no matter how complex they are.
We'll help you identify your priorities and create a plan to address your specific needs. We can help with:
Protecting your assets
Maximizing your charitable giving
Finding tax strategies and solutions
Arranging your estate and trust planning
Our Services
Your goals are our priority so when you work with us, you have access to experienced professionals across all our products and services. Whether you need answers about wealth strategies, retirement planning or transfer of wealth, we're here to help.
Tabs Menu: to navigate this menu, press tab and use the left & right arrow keys to change tabs. Press tab to go into the content. Shift-tab to return to the tabs.
Polly – Moving forward with the right financial plan
Empowering Polly to achieve financial success

When Polly moved to Canada, she was determined to build a great life for her family. Years of hard work and resilience paved the way for success, but when faced with the unthinkable, Polly was left to start again, leaving her with feelings of uncertainty. Find out how with the help of her TD Wealth advisor and a personalized financial plan Polly was able to take charge of her family's financial future.
Nick & Justina – Business owners teaming up with TD Wealth
Putting finances into perspective

As small business owners, Nick and Justina make a powerhouse team, supporting each other through ups and downs. As parents, they worry about how potential challenges with the business could impact their family's future. Nick and Justina teamed up with their TD Wealth advisor to build a personalized financial plan. With a plan in place, they finally saw that achieving their family's goals while maintaining the business was possible. Find out how the right financial advice helped give them a brighter view of life.
Tailored Solutions
Our solutions can help people meet their unique needs and make them feel more confident in their financial future.
Your unique goals
You've worked hard to get where you are today. Now's the time to maintain, grow, and protect your net worth. Get tailored advice, solutions, and strategies that can help achieve your goals.