Roel Olay
Imagine the heights you could reach when you draw upon the growth, stability and expertise of TD Wealth Private Investment Advice, an integral part of TD Bank Group. When you engage with us, you gain the confidence of knowing the services you receive are supported by the significant resources of TD, with over $1.3 trillion in assets on October 31, 2018 and over 25 million TD customers around the globe.

We're committed to understanding your needs and providing you with exceptional investment solutions through every stage of your life. That's why we have developed a range of managed investment solutions – including TD Privately Managed Portfolios – that put your investments in the hands of professionals so you can devote your time to what really matters to you.

With TD Privately Managed Portfolios, not only am I your Investment Advisor but I am also your Portfolio Manager, responsible for building and managing your investment portfolio, as well as making all the day-to-day investment decisions.

Whether you choose me as your Investment Advisor or your Portfolio Manager, you can benefit from a lasting relationship with someone who understands your needs, shares your vision, and offers you a full range of solutions. I will work closely with you to discover, define and prioritize your core values, and together we will create your personal investment and wealth plan. I will also take an integrated approach to develop your customized plan by bringing in other TD specialists, as required, to address your unique circumstances. Finally, it is our commitment to follow-up with you on an ongoing basis as we strive to deliver an exceptional client experience.

Talk to me today – we're ready to help you manage, preserve, and transition your wealth on your terms.


About Roel Olay:

I am an Investment Advisor and Portfolio Manager with TD Wealth Private Investment Advice and a Life Insurance Advisor with TD Wealth Insurance Services Inc. I manage diversified investment portfolios and advise individuals and families by helping them manage their wealth and make smart financial decisions. Since 1989, I have held numerous progressive roles with TD Bank Group including stints with TD Canada Trust and TD Asset Management.

I am a graduate of Toronto's St. Michael's Choir School and I have a BA degree in Political Science from King's University College, Western University. I am a Fellow of the Canadian Securities Institute and have earned the Chartered Investment Manager and Financial Management Advisor designations.

In my spare time, I sit on the Board of Directors of the MCS Chorus – Mississauga Choral Society and sing with the St. Michael's Choir School Alumni Association Choir. I am also a member of the Mississauga Camera Club and the Team Manager of the Mississauga Monarchs U14 Boys Team. I am proudly supported by my wife and our four sons.
Certificates
FCSI®
CIM®
FMA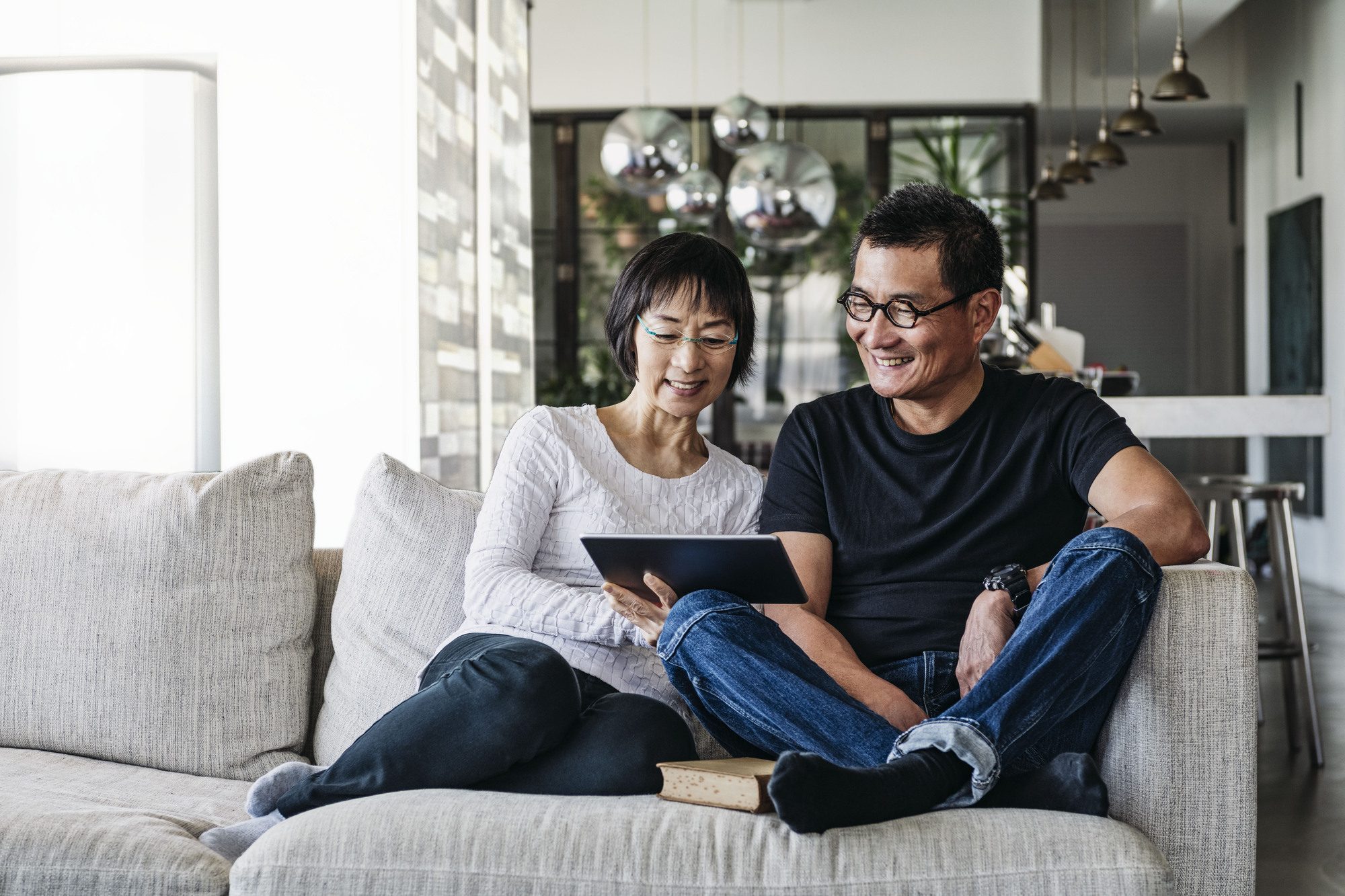 Your Goals, Our Priorities
We will work together to help you manage, grow, and protect your wealth. Our tailored services are designed to help meet your unique goals and priorities - no matter how complex they are.
We'll help you identify your priorities and create a plan to address your specific needs. We can help with:
Protecting your assets
Maximizing your charitable giving
Finding tax strategies and solutions
Arranging your estate and trust planning
Our Services
Your goals are our priority so when you work with us, you have access to experienced professionals across all our products and services. Whether you need answers about wealth strategies, retirement planning or transfer of wealth, we're here to help.
Tabs Menu: to navigate this menu, press tab and use the left & right arrow keys to change tabs. Press tab to go into the content. Shift-tab to return to the tabs.
Polly – Moving forward with the right financial plan
Empowering Polly to achieve financial success

When Polly moved to Canada, she was determined to build a great life for her family. Years of hard work and resilience paved the way for success, but when faced with the unthinkable, Polly was left to start again, leaving her with feelings of uncertainty. Find out how with the help of her TD Wealth advisor and a personalized financial plan Polly was able to take charge of her family's financial future.
Nick & Justina – Business owners teaming up with TD Wealth
Putting finances into perspective

As small business owners, Nick and Justina make a powerhouse team, supporting each other through ups and downs. As parents, they worry about how potential challenges with the business could impact their family's future. Nick and Justina teamed up with their TD Wealth advisor to build a personalized financial plan. With a plan in place, they finally saw that achieving their family's goals while maintaining the business was possible. Find out how the right financial advice helped give them a brighter view of life.
Tailored Solutions
Our solutions can help people meet their unique needs and make them feel more confident in their financial future.
Your unique goals
You've worked hard to get where you are today. Now's the time to maintain, grow, and protect your net worth. Get tailored advice, solutions, and strategies that can help achieve your goals.