Oberman Wealth
Clarity. Conviction. Consistency. Communication.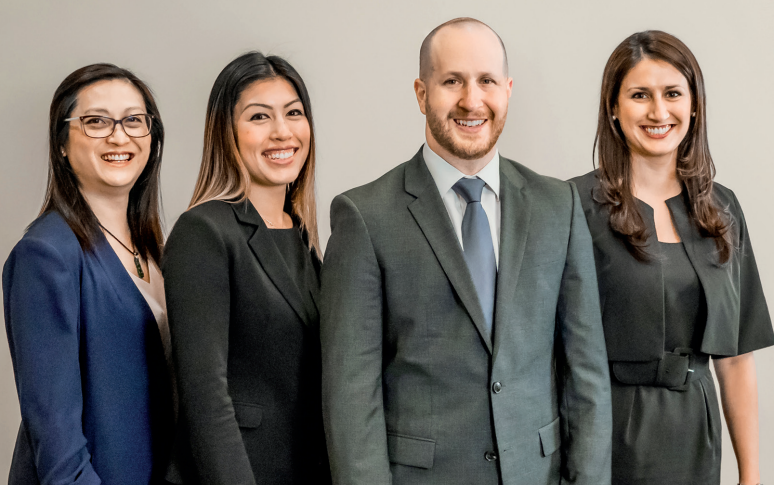 We are proud to provide tailored investment advice within a full-service wealth management solution.

Designed to help simplify and enhance your life, our unique solutions rely on insightful expertise drawn from a thorough understanding of your needs. We understand these needs by developing a genuine personal relationship built on mutual trust, honesty and communication. Our long-term commitment to this relationship allows our service to grow and adapt with you, your family and your business as you move through the many distinct phases of life.
Serving affluent clients with specific needs


Our clients are affluent individuals, families, business owners, and corporations with sizable investable assets and a wide variety of complex financial needs. Our clients are looking for consistent capital preservation, balanced growth, integrated wealth planning, and thoughtful tax strategies to help them protect and grow their assets.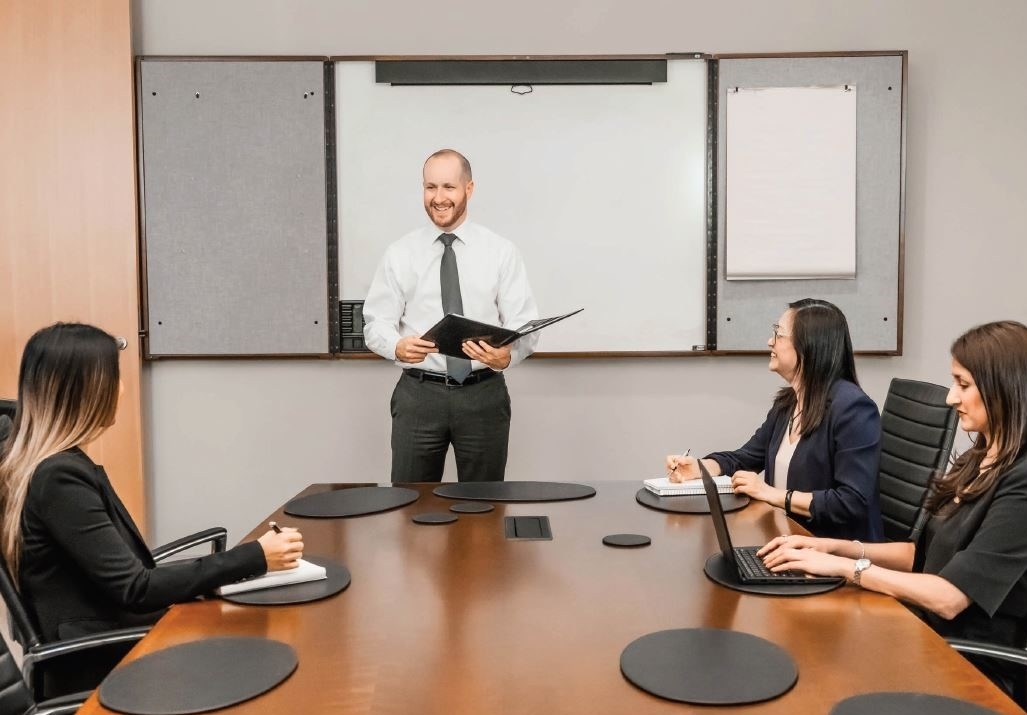 Holistic services

We understand that managing wealth can be challenging, so our team goal is to simplify the process with a comprehensive strategy. Despite the inherent complexity within wealth management, we believe that by integrating all aspects of your financial picture we can simplify the process considerably. This holistic plan then releases you to focus on achieving your own personal vision of success, while we concentrate on executing your strategy. We aspire to deliver the results you expect and the service you deserve, and are committed to continually earning your business throughout the course of our relationship.

Each member of our team shares the same dedication to making your needs our highest foremost priority.
Market Commentary & Insights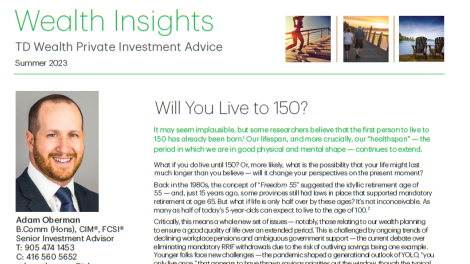 Summer 2023 | The Winds of Change

"Will you live to 150?"

It may seem implausible, but some researchers believe that the first person to live to 150 has already been born.* Our lifespan, and more crucially, our "healthspan" — the period in which we are in good physical and mental shape — continues to extend.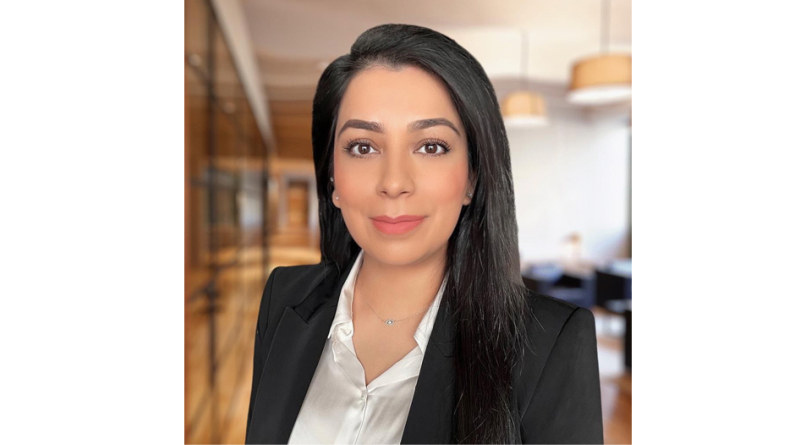 Rubab has over 8 years of experience at TD, focusing on proactively advising clients and their families to help them achieve their financial goals. She is passionate about building long lasting customer relationships and thoroughly enjoys providing tailored banking solutions and enhancing financial literacy.

As a Private Banker, Rubab provides personalized service with attention to detail to simplify our clients' lives. Rubab is a dedicated Private Banker, who works with a limited number of clients which allows a more focused approach to delivering integrated financial solutions.