Lance Scott
For more than a decade, Lance Scott has been developing a comprehensive suite of investment and wealth management strategies to serve his clients. His expertise has evolved into a specialization around business owners, executives, and the personal and financial components of the retirement transition.

Lance has been in the investment industry for over a decade. He is a graduate of the University of Guelph (BComm), where he majored in Management Economics and Finance, and he has earned some of the highest professional designations available, in the Canadian financial industry including Fellow of Canadian Securities Institute (FCSI®), Certified Financial Planner (CFP®) and Chartered Investment Manager (CIM®).
Lance and his wife Stephanie have three sons, Grayson, Edison and Elliot. He is an avid sportsman who plays hockey, golf and slo-pitch. A member of the Ingersoll Rotary Club, he is also part of the coaching team for Dorchester Minor Hockey.
Certificates
B.Comm.
CFP®
CIM®
Education
University of Guelph
Successful executives and business owners are always thinking about what's next - upcoming decisions, immediate responsibilities, day-to-day commitments - and this often leaves little time to consider the longer term.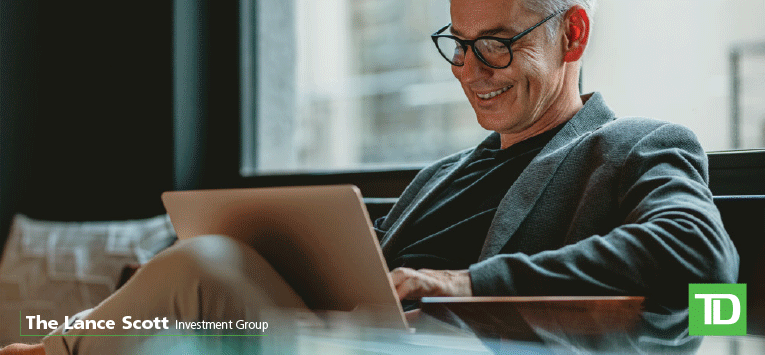 But eventually, "what's next" will be a whole new life phase that requires planning and financial strategy to navigate. That's why our focus is helping executives and business owners to think beyond their current work-life stage,to value and priorities that will define the next one.

This vision is the starting point of a comprehensive wealth management program designed to coordinate your entire life.


"To get where you want to be, you have to start back at the beginning. Rediscover the priorities that matter most and reimagine the kind of future you want to work towards. That's when we start to gather all the pieces and execute a plan."

Lance Scott, BComm, CIM®, CFP®
Portfolio Manager, Investment Advisor
Tabs Menu: to navigate this menu, press tab and use the left & right arrow keys to change tabs. Press tab to go into the content. Shift-tab to return to the tabs.
12 Tenets of Wealth Management