Core Wealth Management
Introduction
Core Wealth Management is located in Calgary, Alberta, and led by experienced Senior Investment Advisor, Larry Henderson, CFP®, CIM®. With over 25 plus years of industry experience Core Wealth Management has expertise in providing investment solutions and holistic wealth planning for High Net Worth individuals, families and corporations.


Our Commitment
Recognizing that integrity and transparency are paramount when operating as a trusted advisor, Core Wealth Management seeks to offer a dedicated and conservative approach to client wealth management. As your needs change and progress over time, we will tailor our services and solutions accordingly. Whether you are building your career or business, or shifting into retirement, we believe that our comprehensive wealth planning strategies and advice will empower our clients to make more informed decisions and look forward to major milestones as we continue to build wealth together.


Discovery Process
Through our discovery process we walk our clients through behavioral finance theory to uncover the values behind their goals and how we can produce a unique investment policy which will allow them to achieve them.


Integrated Investment Strategies
Core Wealth Management is devoted to comprehensively understanding global markets and staying on the vanguard of changes in all asset classes and proactively providing key advice to clients on long-term trends.


We'll propose a customized investment solution that leverages the breadth of resources that TD Bank Group has to offer. We use your goals and objectives to help define your unique risk parameters and time frame for a given portfolio of investments. Meeting your goals is our benchmark of success.


Our investment philosophy is built upon a foundation of time-tested portfolio management principles:


· Long-term thematic investing, not short-term trading
· Identifying sound investment opportunities that focus on dividend-paying stocks
· Investing in quality businesses at attractive valuations
· Continuously supervising portfolios with a disciplined approach to re-balancing
· Constant reading of new trends to provide insight to clients on a variety of topics


We offer a range of advisory investment options, including:
· Proprietary investment portfolios. These portfolios have a value focus and are designed to be tax-efficient while helping to reduce volatility.
· Pooled funds in both active and passive investment styles.
In the end, our investment strategy is only successful if it aligns closely to your plan and your goals.


Clients
We work with individuals, families, and organizations with investable assets over $500,000 dollars who have wide ranging, often complex financial needs. As our clients' needs change and evolve over time so do the services and solutions we offer. Whether you are building your career or business, or shifting into retirement, our insightful counsel, disciplined planning and effective risk management can help to make you more confident in your decisions, and more focused on your future.


Fees
Fee transparency is important to our clients and as such you will see what you are paying for. No commissions for transactions means that our interests are aligned, and we can focus on what we believe to be best for you and your portfolio.


If you would like to learn more, please feel free to contact Larry, and he would be happy to discuss in greater depth.


Core Wealth Management is part of TD Wealth Private Investment Advice, a division of TD Waterhouse Canada Inc. which is a subsidiary of The Toronto-Dominion Bank.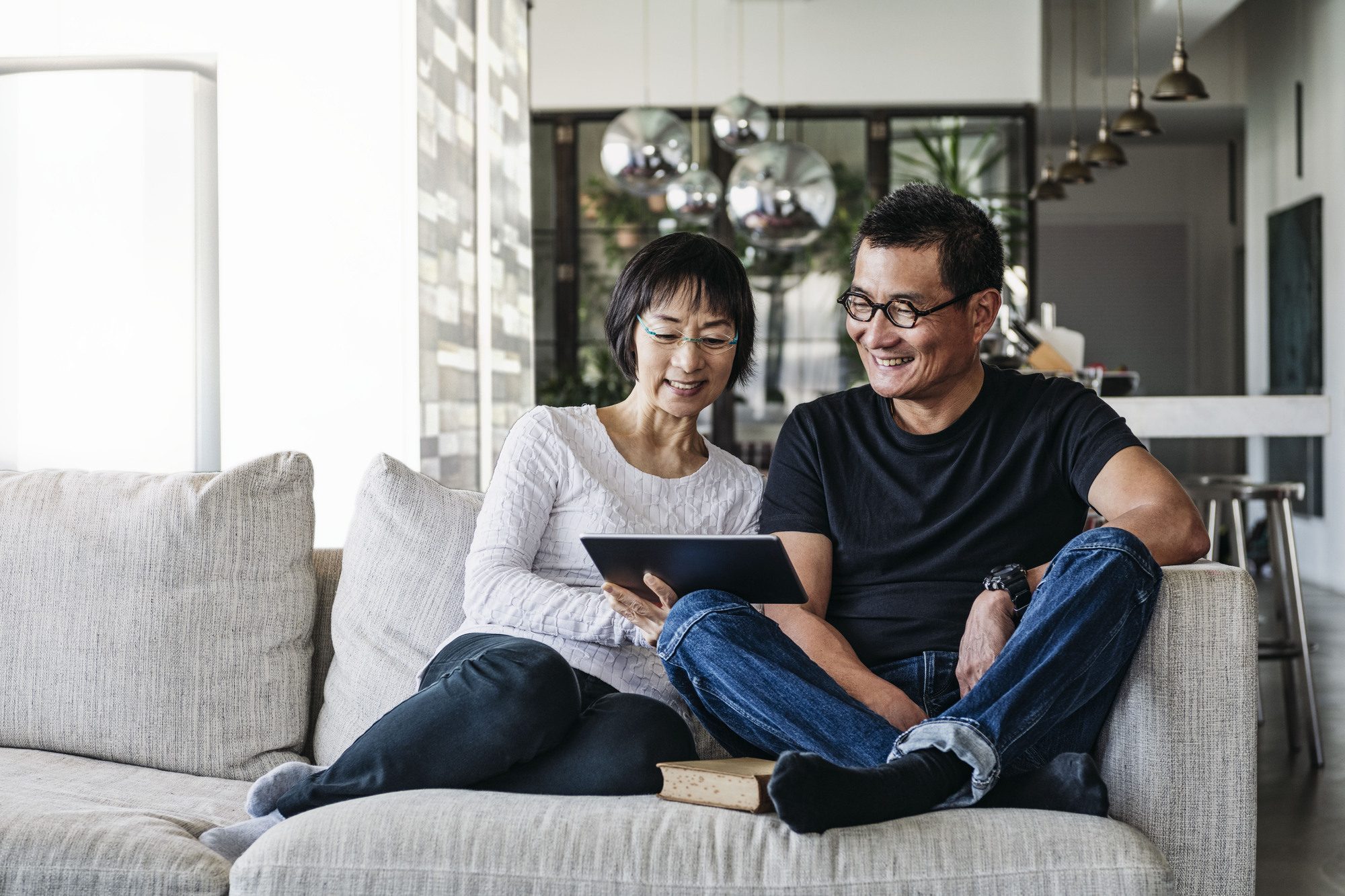 Your Goals, Our Priorities
We will work together to help you manage, grow, and protect your wealth. Our tailored services are designed to help meet your unique goals and priorities - no matter how complex they are.
We'll help you identify your priorities and create a plan to address your specific needs. We can help with:
Protecting your assets
Maximizing your charitable giving
Finding tax strategies and solutions
Arranging your estate and trust planning
Our Services
Your goals are our priority so when you work with us, you have access to experienced professionals across all our products and services. Whether you need answers about wealth strategies, retirement planning or transfer of wealth, we're here to help.
Tabs Menu: to navigate this menu, press tab and use the left & right arrow keys to change tabs. Press tab to go into the content. Shift-tab to return to the tabs.
Polly – Moving forward with the right financial plan
Empowering Polly to achieve financial success

When Polly moved to Canada, she was determined to build a great life for her family. Years of hard work and resilience paved the way for success, but when faced with the unthinkable, Polly was left to start again, leaving her with feelings of uncertainty. Find out how with the help of her TD Wealth advisor and a personalized financial plan Polly was able to take charge of her family's financial future.
Nick & Justina – Business owners teaming up with TD Wealth
Putting finances into perspective

As small business owners, Nick and Justina make a powerhouse team, supporting each other through ups and downs. As parents, they worry about how potential challenges with the business could impact their family's future. Nick and Justina teamed up with their TD Wealth advisor to build a personalized financial plan. With a plan in place, they finally saw that achieving their family's goals while maintaining the business was possible. Find out how the right financial advice helped give them a brighter view of life.
Tailored Solutions
Our solutions can help people meet their unique needs and make them feel more confident in their financial future.
Your unique goals
You've worked hard to get where you are today. Now's the time to maintain, grow, and protect your net worth. Get tailored advice, solutions, and strategies that can help achieve your goals.